About us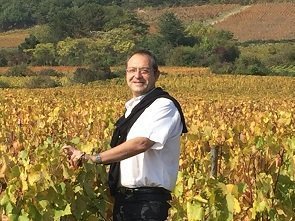 A CHACUN SON ESCAPADE
provides all-inclusive , unique get-aways as well as custom stays forhalf a day, a full day, a weekend or more.
Choose the break that suits you
:
Wine and gastronomy breaks
Culture and heritage stay
Relaxing and wellness breaks (and sightseeing)
Adults & children (all ages)
In order to satisfy all your needs, A CHACUN SON ESCAPADE offers :
Small group tours (max 8 people)
Private tours (2-3 people)
We also provide private transfers :
Hotel - station - Hotel (Dijon or Beaune station)
Hotel - Airport - Hotel (airport of Lyon, Dole, Dijon)
Transfer 2h / 4h / 8h
Luxury vehicle (2-3 passengers)
Minibus (max 8 passengers)
Our philosophy is Quality, pleasure, Friendliness and Fun
Choose the stay that suits you,
let your body guide itself and follow us.
We'll take care of everything else.